On Tommy. . .




"When I sing directly to little Tommy, I feel like I'm urging him to follow me as well as trying to communicate compassion," explained Michael Cerveris, who played both the imaginary "spiritual guide" and the older Tommy himself in Act II. "I'm his nurturing, calming inner voice saying 'Trust me, things will be okay, even though they may be hard now. Listen to my voice because I'm you.




"Some Actors might feel naked without words, but I've always loved parts where you're on stage for a while before you have to speak. You get to be at home physically in the space and get comfortable in front of the audience before you have to project your character verbally."




"I've spent so much time sitting with my eyes unfocused in an empty state that during the blackout after the mirror is smashed I have to prepare myself to function again. It's a bit like waking up in the morning and alerting your limbs that they're going to have to start working. But of course, for Tommy, this is a profound waking up into a state of innocent wonder at everything around him."




"In order to get up there and act like a rock star, you have to feel legitimate. What I'm drawing on is the experience of being on stage and playing with Pete Townshend. That was the ultimate Rock 'n' Roll experience for me!"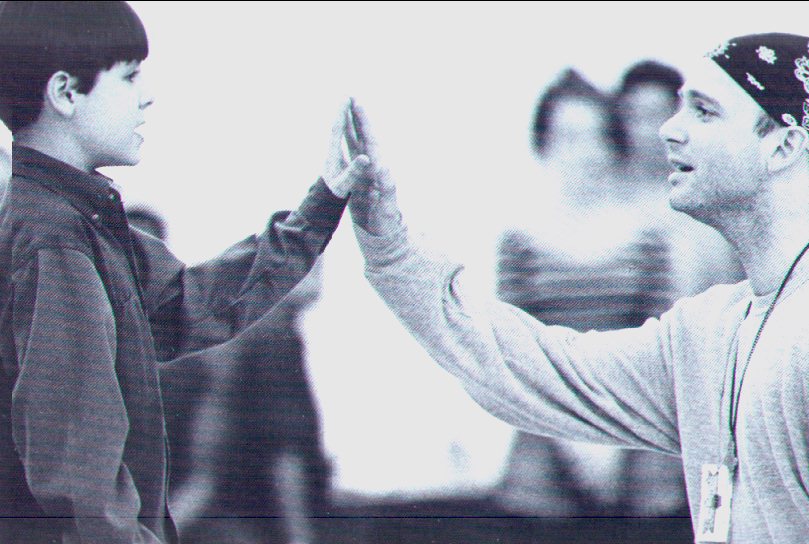 "After the crowd rejects him, Tommy is pulled back toward his previous state and attempts to go back into the mirror. At that point his smaller self becomes his spiritual guide just as the Narrator had been for little Tommy in the beginning of the play. He raises his hand and smiles at me as to say, 'Stay there. It's okay, you're strong enough to embrace and accept the world.'"




On Titanic the show. . .

The Titanic company genuinely enjoys working together. "They're really fine actors and terrific singers," Cerveris says of his castmates, "and best of all, they're fascinating, multi-faceted human beings. I haven't found it difficult [to stay for a year] at all."

(From InTheater Magazine, article entitled "Sail On!" by Kathy Henderson, May 22,1998)




On Titanic the movie. . .

"I thought the part that had to do with the actual event was terrific. My favorite actor in the movie was Victor [Garber, who played Andrews]; I guess that's not too suprising. I could have done without the whole Kate and Leo story; they could have cut that and still had a two-hour movie, and it would have been great. But most people in our company loved every minute of it."


"The film has been a big help to us," says Michael Cerveris, who plays builder Thomas Andrews. "People come with images of the ship in their head -- which is something films automatically do better -- and then we do what the theater does best, which is connect in a human way." Adds the former star of The Who's Tommy, "Our audiences have gotten younger lately, and they seem very into the show."

(Both taken from InTheater Magazine in an article entitled "Sail On" by Kathy Henderson, May 22, 1998)











Welcome! | Bio | Television | Movies | Photo Gallery | Sound Gallery | News | Quotes & Articles | Links | Message Boards | Sign Guestbook | View Guestbook