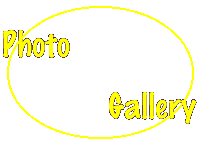 Below, and on the following pages, is a collection of photos from Tommy, Titanic, Hedwig and the Angry Inch, my personal collection, as well as other sources. If you would like to see the full-sized version of each pic, please click on the thumbnail. The pages may take a few minutes to load because of the number of pictures. Enjoy!
Tommy Pics:


I'm Free

Amazing Journey

Pinball Wizard

Playbill Photo #1

Playbill Photo #2

Three Tommys

Carried by some local lads

From an interview

With Pete and Des McAnuff

At the doctor's

Listening to You

We're Not Gonna Take This

Sally Simpson

Sensation

With Buddy Smith

Tony Nominations #1

Tony Nominations #2

With Marcia Mitzman

A Big Townshend Hug

Jump!!

With Marcia Mitzman and Johnathan Dokuchitz

Rock Star

Smash the Mirror

See Me, Feel Me, Touch Me, Heal Me
1
2
3
4
Next
Welcome! | Bio | Television | Movies | Photo Gallery | Sound Gallery | News | Quotes & Articles | Links | Message Boards | Sign Guestbook | View Guestbook